International campaigns
Thanks to our multilingual influence experts, we centralize the management of your influencer campaigns for all territories.
An influencer marketing agency at your side to save you time and manage your budgets.
They trust us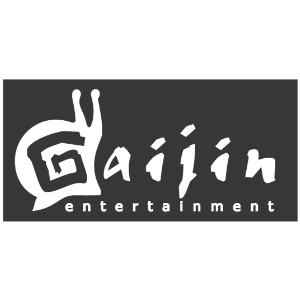 Why choose Culture G
for your influencer marketing campaigns?
We provide you with the best profiles for your needs! We are driven by the desire to meet your branding and performance targets.
We combine our expertise and creativity to help your campaigns perform.
The right selection
We only select profiles you really need! Our selections are driven by the desire to meet your branding and performance targets.
Fast and reliable
We guarantee quality support and quick response at every step of your campaign.
Creativity and efficiency
We believe that our creative concepts should always be at the service of your campaign's performance.
Experience is key
We carry out several hundred influence campaigns every year, both locally and internationally.
How to build your influencer marketing campaign
Identify the right channel and find the best way to communicate with your audience
Define, with our help, the most relevant performance indicators for your campaign.
Our latest campaigns
Ubisoft Nadeo
LAUNCH OF THE LATEST TRACKMANIA SPECIAL EDITION
+500 influencers contacted
+50 activations
13 countries
Get a major visibility boost for the game at launch
For the launch of the all-new Trackmania, an iconic game with over 35 million players and the most watched racing game on Twitch in 2019, Culture G contacted several hundred influencers across Europe to give them game key and get activations. A VIP influencer was selected in each country to be offered exclusive and custom in-game content for them and their community.
Moose Asmodee
LAUNCH OF A NEW LINE OF FORTNITE FIGURINES
4 ambassadors
30 influencers contacted
+2M views
50 activations
Exclusive products sent to targeted influencers to promote a range of figurines
To promote the new line of Fortnite figurines launched by Moose Asmodee, Culture G sent exclusive packages to dozens of influencers that contained different figurines. In addition, deals for several months were negotiated with two influencers to communicate on each new figurine added to the line.
Realme
LAUNCH OF NEW SMARTPHONES
40 influencers contacted
+100 activations
2M views
300K impressions on Instagram and Twitter
We supported the brand for its product launches in France
Culture G supported the brand on several of its launches in France by setting up campaigns with specialized tech influencers. In addition, medium-term deals were negotiated with the most relevant influencers and some products were sent free of charge to nano influencers.
Hyperconnect
AZAR (random video dating app)
+80 influencers
15M views
4,5M impressions on Instagram
We provided support for the brand over several months
Culture G has been working with Hyperconnect for several years to set up influencer campaigns for their video chat app called Azar. The app is promoted through conventional product placements and creative videos: in-app meetings with the influencer, random challenges, music mixed from the sound effects of people met on the app, and many other creative concepts adapted to the unique characteristics of each influencer.
Riot Games
PROMOTION OF A MAJOR LEAGUE OF LEGENDS COMPETITION
6 influencers
1M views on YouTube
2M impressions
Influencers were invited to MSI, the famous League of Legends tournament
Riot Games wanted to promote its League of Legends game to a more mainstream audience and broaden its audience to attract new players who may be put off by the technical aspect of the game. In order to achieve this goal, Culture G invited several influencers to MSI, the famous League of Legends tournament, to share the atmosphere of this popular event on their social media profiles. At the same time, the influencers had to try out the game on their YouTube channel.
ExpressVPN
PROMOTION OF ONE OF THE BIGGEST VPN SOLUTION
25 influencers
3M views on YouTube
Regular placements with pop culture and gaming influencers
To promote ExpressVPN, Culture G set up dozens of YouTube placements with pop culture and gaming influencers over several months.
Prescription Lab
25 influencers
3M Instagram accounts reached
4M views on YouTube
Communication around the monthly box editions
Implementation of various activations on Instagram and YouTube to communicate around the monthly editions of Prescription Lab's beauty box. Each influencer received a custom discount code.
Volvo
ZEUX AUTONOMOUS VEHICLE
10 influencers
4 countries
800k Instagram accounts reached
Marketing promotion in partnership with Lego
Volvo partnered with Lego to build a life-size autonomous vehicle inspired by children's drawings, while celebrating creativity and technology. The brand's goal was to maximize the visibility of the content created for the event. Culture G contacted influencers to share the video on their social medias while also sharing a childhood story on creativity.
Marketing promotion for the launch of a comic book
Glénat wanted to promote its new comic book Kidz, soon to be released. Culture G contacted influencers with a passion for comics and pop culture in general to read the comic book and share their opinion on video.
Do you have a passion for social media and the world of influencer marketing?
JOIN US!